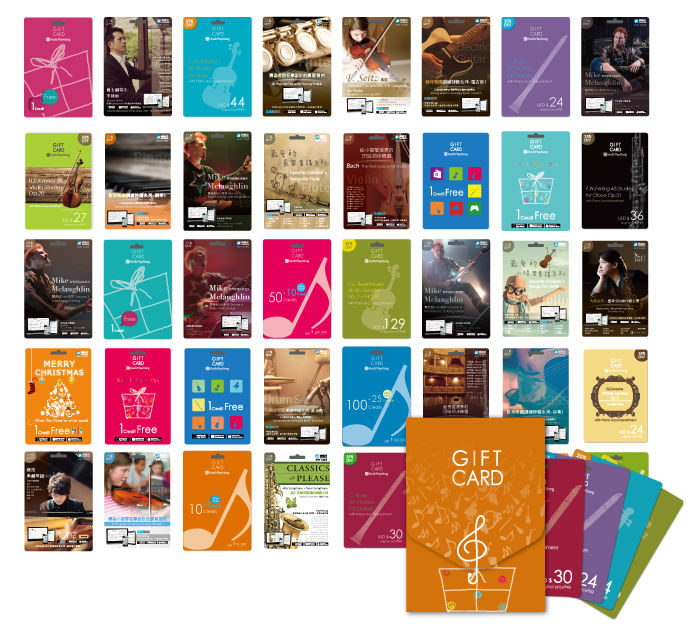 GIFT CARD
Including "Song collection" and "Credit Cards"
Give a Special Gift of Music!
bandzo Gift Cards is a brand new service for music lovers! There are "Song collection" for specific instrument and category, or "Credits" can be purchase to exchange any music title in bandzo store.
An ideal gift for any music student!
How to use GIFT CARD
STEP
1
Open the app and log in
(or register!)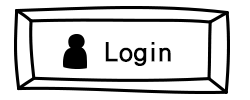 STEP
2
Go to "Account"
and choose "Redeem"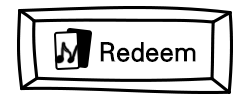 STEP
3
Enter the serial number
on the back of the Gift Card

Success!
The music will be automatically added to "History"
Download from "History" and enjoy the music accompaniment!
Terms and Conditions: (Please read before purchase)
bandzo Gift Cards are issued and managed by Claco Music (Taiwan). For redeeming on bandzo website or app stores only. Members must be 13 years of age or over, and must agree to bandzo's privacy policy and terms of service. Users under 13 years of age must have parental or guardian consent before purchasing. The purchaser owns the content of the Gift Card upon purchase, and exchange for cash, exchange for other products, exchange for points and/or return are not accepted. If the Gift Card is lost, stolen, damaged or used without the consent of the purchaser, bandzo (Claco Music) and related distributors cannot be held responsible. Any account purchased through unauthorized sellers or associated with any fraudulent acts, bandzo has the right to close the account in question and seek appropriate legal actions. Any content purchased on bandzo is for personal and private use only. Any re-sale, copying or rights-infringing business activities are strictly prohibited. For other terms of service and privacy policy please visit
www.bandzo.com/en/policies
Questions? Email us at :contact@bandzo.com